Forensic Handwriting Analysis in Civil and Criminal Matters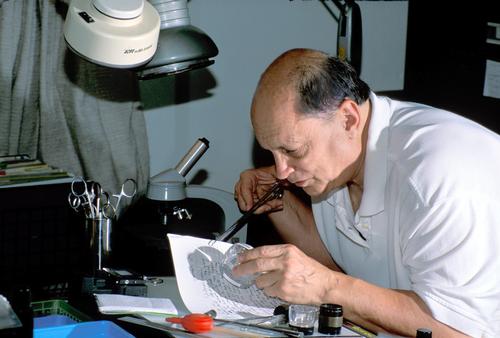 The key to success for forensic handwriting analysts in a courtroom is the depth of knowledge the handwriting expert actually has, and that expert's trustworthiness before judges and jurors.
Graphology Consulting Group is privileged to include the services of David Liebman, who is recognized among the world's top forensic handwriting analysts and questioned document experts. He is a Certified Document Examiner, past- president of the National Association of Document Examiners, and a researcher in advanced document examination techniques including handwriting disturbances and forensic photography. He has a personal library of more than 500 books on handwriting. He is a qualified expert in both state and U. S. District courts. On the witness stand, Mr. Liebman makes the science of graphology come clear and his technical skill and accuracy is masterful and solid. His opinion alone may settle a case pre-trial.
For lawyers and investigators with questioned documents or other handwriting-related matters, contact us at 786-999-2413 for fees and scheduling.